PVC price tag manufacturing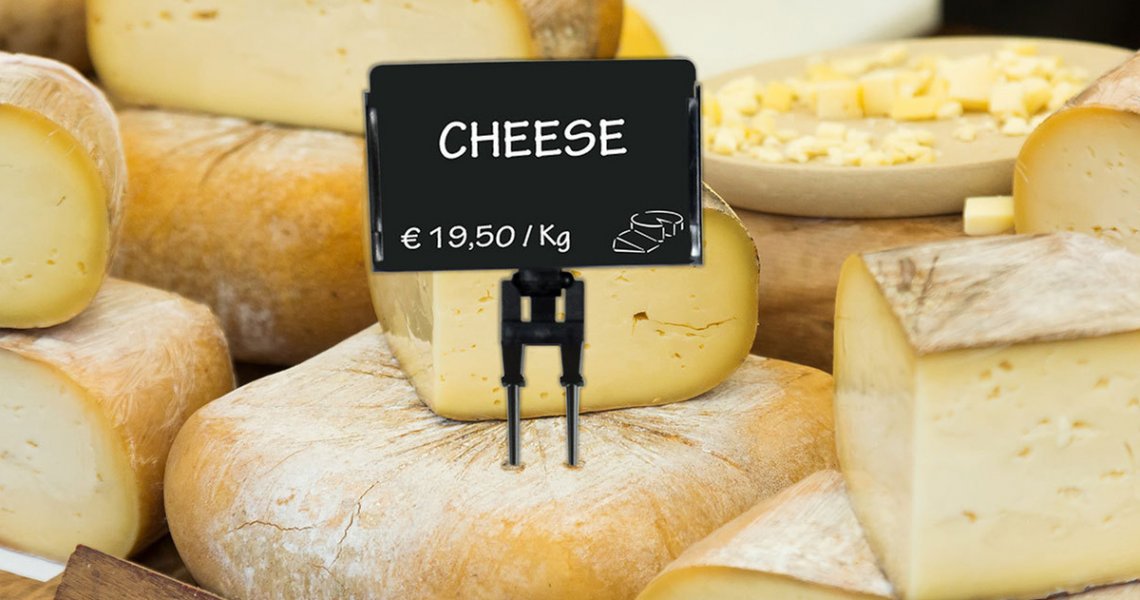 General
We offer ultimate range of food price tags and price label holders for food retail and hospitality industries representing high quality standards, advanced utility and unique design for the right sentiment
Our food compliant price tag perfectly blends utility, customization and quality. Publicenter develops customized Foody solutions for a comprehensive visual authenticity and utility of food price tag for daily use.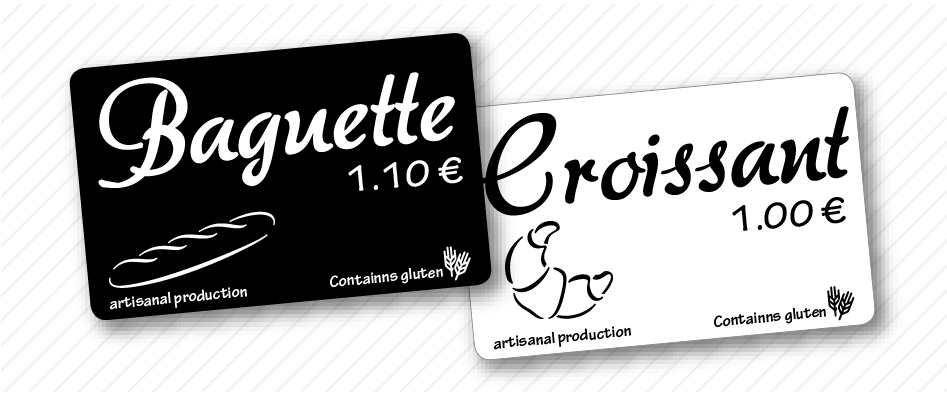 Saving time – a new price tag for food will be ready in a matter of seconds, and will last significantly longer, so replacements will be needed less frequently.
It allows you to improve your shop/point of sale's image, by making the format and layout of all price tags uniform. Moreover, your counter will look tidy and professional.
• Unlike handwriting, professionally printing PVC price tags ensures the contents are clearer and more legible, while also allowing you to print images and logos and to declare the presence of allergens, as required by current legislations.
• The use of a strong, long-lasting price label holder for food allows you to have an item that can withstand frequent handling, and can be washed without causing damage.
• Resistant to humidity and water. Even if the food store price tags are used in humid environments (such as ice cream shops, fishmongers and other) or come into contact with water, the impermeability of the PVC ensures the prevention of any kind of damage.
PRINT AND PERSONALIZE YOUR FOOD PRICE TAGS ON YOUR OWN AT YOUR STORE
Those who wish can create and print their own compliant price tags for food by them-self at the point of sale. We will provide everything is needed:
• Blank price tags in PVC for food use in white or black
• Sunlight Saturn price tag printer, easy-to-use like a common office printer. Available in two versions for printing on one side of the card only and on both sides.
• Rainbow Light software for managing the layout and printing of food display tags
• Printing ribbons for food use, white or black - compatible with food.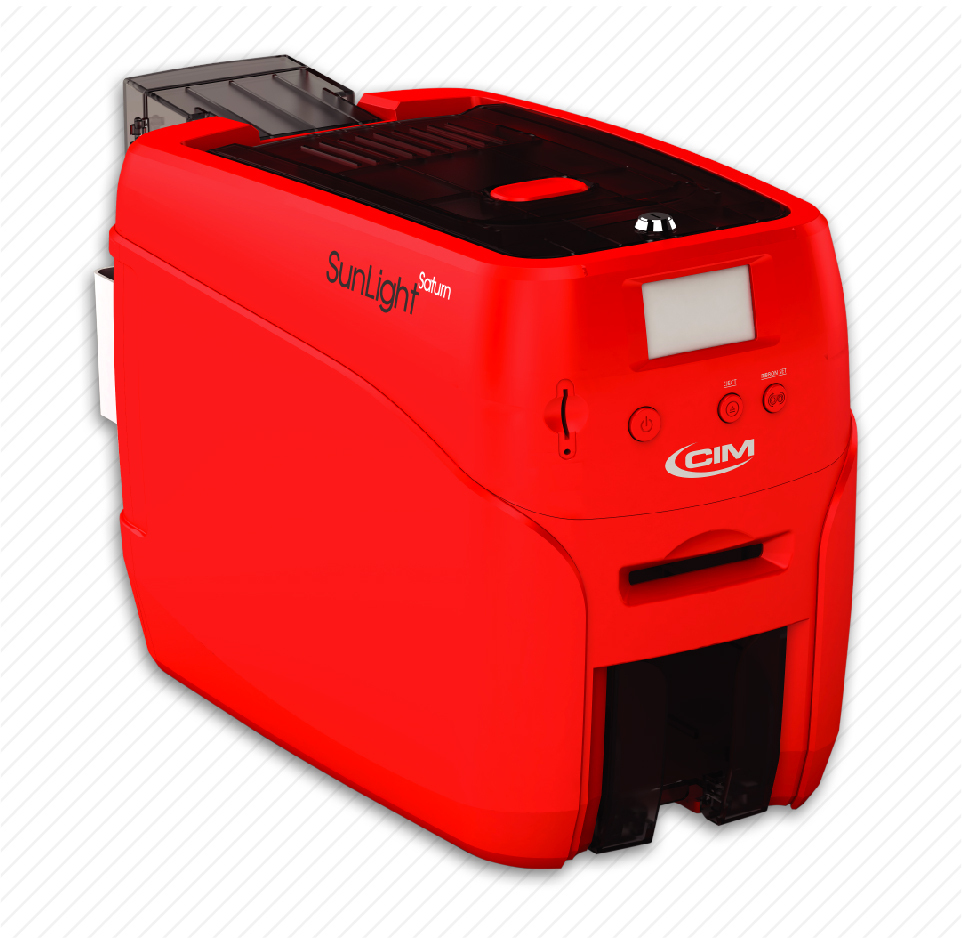 ENHANCE YOUR GROCERY STORE WITH OUR PRICE LABEL HOLDERS
The offer is completed by a wide range of price tag holders of various sizes and dimensions, all food compliant.
FOOD COMPLIANT PRICE TAG CERTIFICATIONS

The grocery store price tags comply with the following regulations:
• Regulation (EC) No. 1935/04
• Regulation (EC) No. 2023/06
• Regulation (EU) No. 10/2011 and subsequent updates
The ribbons comply with the following standards:
• Regulation (EC) No. 1935/04
The tags holders comply with the following standards:
• Regulation (EU) No. 10/2011