Covid-19 Emergency Products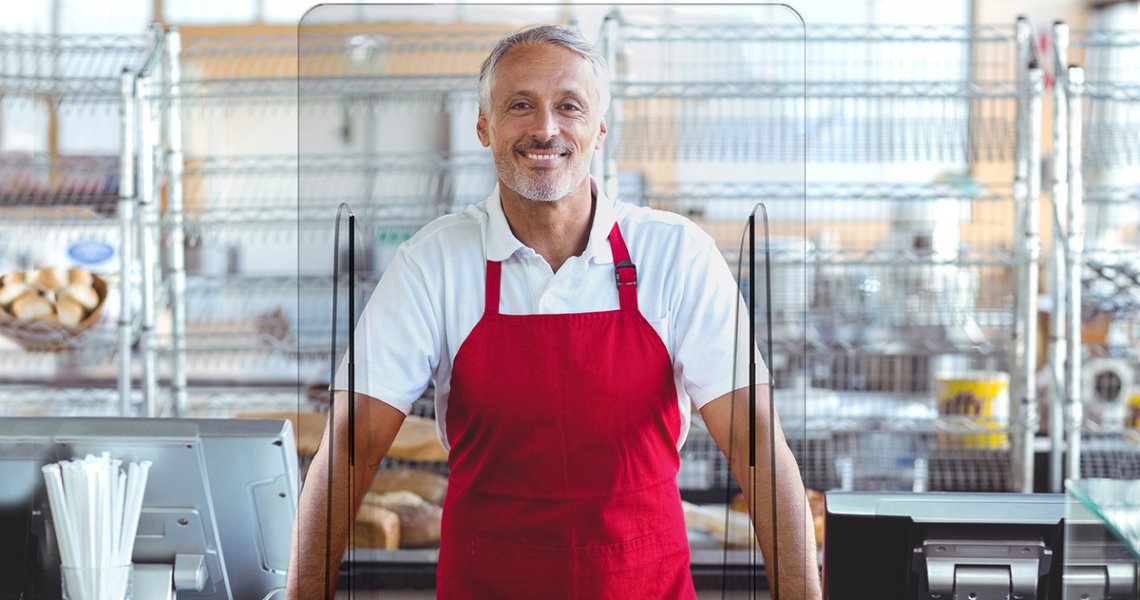 General
PRINT the Publicenter's brand dedicated to POP (Point of Purchase) solutions, at this particular time, has identified a selection of products useful in order to protect operators and to communicate social distance recommendation successfully.
FLOOR STICKERS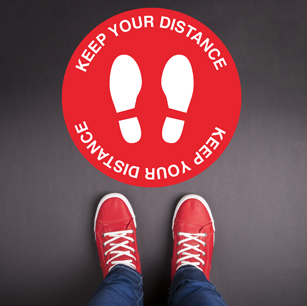 Floor signage is a practical way to communicate to your customers and to the public. Essential tools to guarantee social distancing. Easy to apply and resistant. Customizable formats and graphics.
STICKERS, WINDOWS STICKERS AND POSTERS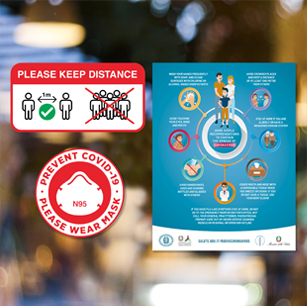 Ideal to communicate important information, quickly and effectively. Easily visible, stickers, window stickers (standard or electrostatic) and posters, are essential tools for a successful communication.
PLEXIGLASS BARRIER

Ideal to be placed on shop counters, at supermarket checkouts, in hotels or in offices to create a physical barrier between the operator and the customer. It is stable and does not require fixing. It can be easily sanitized and is available in different formats.Customizable on request.