Covid-19 Emergency Products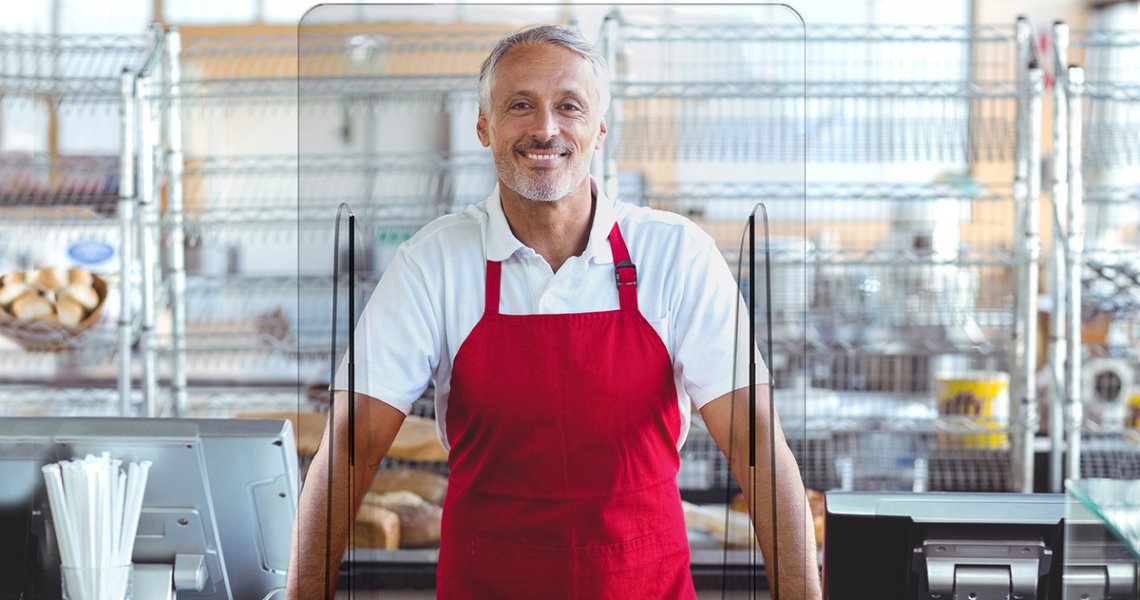 General
PRINT the Publicenter's brand dedicated to POP (Point of Purchase) solutions, at this particular time, has identified a selection of products useful in order to protect operators and to communicate social distance recommendation successfully.
FLOOR STICKERS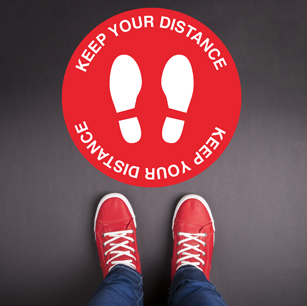 Floor signage is a practical way to communicate to your customers and to the public. Essential tools to guarantee social distancing. The Publicenter's floor stickers are suitable for any surface and can be walked on by people and by vehicles such as forklifts, pallet trucks etc. The strong adhesive power is guaranteed by a special pressure glue, the adhesion of which increases as the pressure exerted increases. All stickers are coated with a special non-slip layer roughness 70 μm, and have excellent resistance to weather and light.
They are also made with special water-based glues with reduced environmental impact.
Three types of floor stickers are available:
• STANDARD suitable for any surface;
• HIGH ADHESIVE GRIP for longer lasting needs;
• REMOVABLE that can be detached and repositioned if necessary.
STICKERS, WINDOWS STICKERS AND POSTERS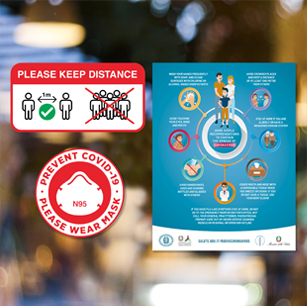 Ideal to communicate important information, quickly and effectively. Easily visible, stickers, window stickers (standard or electrostatic) and posters, are essential tools for a successful communication.
PLEXIGLASS BARRIER

Ideal to be placed on shop counters, at supermarket checkouts, in hotels or in offices to create a physical barrier between the operator and the customer. It is stable and does not require fixing. It can be easily sanitized and is available in different formats.Customizable on request.