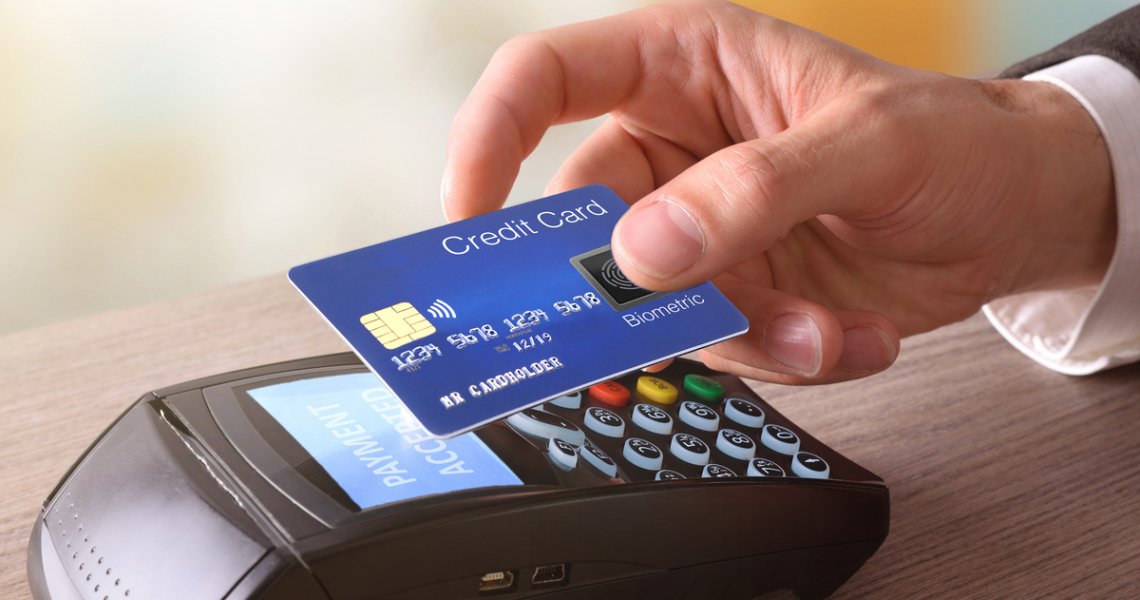 General
The "convenience" of contactless payments and the "security" of biometric authentication in one card.
Biometric payment cards represent the next generation experience of contactless payment cards. In a world, like the current one, which as a consequence of the Covid -19 pandemic has fully recognized the many advantages of contactless technology in terms of speed, practicality and hygiene, the biometric payment card is positioned as a state-of-the-art solution that allows to keep all the benefits of contactless payment, but with the security of biometric authentication.
The biometric authentication of the card takes place in real time, using the cardholder fingerprint scanning, previously stored on the card. When paying, the cardholder places its finger over a small scanner embedded in the card and the card draws power from the card reader to activate the fingerprint reader. If there is a match between the card user fingerprint and the one recorded on the card the payment will be authorized. There is therefore no need for any transaction limit or PIN use. The fingerprint is unique and difficult to reproduce, so it is extremely difficult for the card to be used improperly. Ultimately, the data is stored only on the card and nowhere else, thus reducing the risk of fraud related to data theft.
BEST SHOPPING EXPERIENCE FOR CONSUMERS
The high level of security ensures the consumer greater peace of mind. The transaction is also very fast, as it does not require a PIN even for large amounts. Both factors combine to offer the consumer an increased shopping experience.
IMMEDIATE BENEFITS FOR SHOPS AND RETAILERS
Faster checkout at the cashier allows to increase the number of daily transactions and therefore sales and the overall efficiency of the store. Furthermore, thanks to the increased level of security, the costs related with fraud are reduced.
ADVANTAGES FOR BANKS AND CREDIT INSTITUTES
The biometric payment cards are an element of innovation and differentiation to offer to customers. Biometric authentications protect transactions without compromising user privacy, resulting in an increase in brand loyalty based on trust and convenience. They also help reduce the costs associated with fraud due to stolen data.
DO YOU KNOW HOW A BIOMETRIC CREDIT CARD WORKS? HAVE A LOOK AT THE VIDEO