This year marks the 2nd edition of the 'Christine Alouet' Photography contest
Love in Sanskrit "a-more" means what does not die, this is the theme of the second photography contest entitled "Christine Alouet", a colleague who passed last year.
Love is a word with great meaning and it can take up a thousand faces and a thousand colors; Immortalizing them in one shot, this is the participants task and main goal in this photo competition.
40 photos competing to define and represent the word "love" and its meanings.
The event is hosted in collaboration with the ANT Bologna Foundation, which received the full amount of proceeds and by the Academia del Benessere, who kindly provided the prize that was awarded to the winner.
An external jury composed by professionals from a local studio, Foto Victor di Marzabotto (BO) reviewed all the photographs submitted and prized Priscilla Antonelli (Pre Press Departmen)
Jury's motivation: Balanced picture with a beautiful harmony between whites and blacks, reflects the theme of the photo contest representing the love between father and son.
The internal jury instead, assigned the highest position on the podium to Katia Aldrovandi (Servide Department)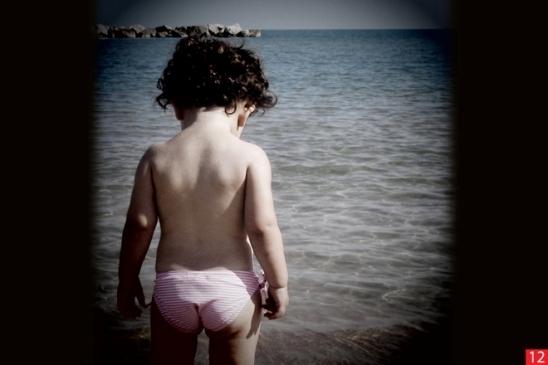 ------------------------------------------------